I've finished this series....
I've so enjoyed this. So happy to see Baz and Elijah having their HEA!!
They are so perfect for each other.
"Only you can do that to me," Elijah whispered, eyes still shut.
"You're the only place it's ever felt safe to truly let go."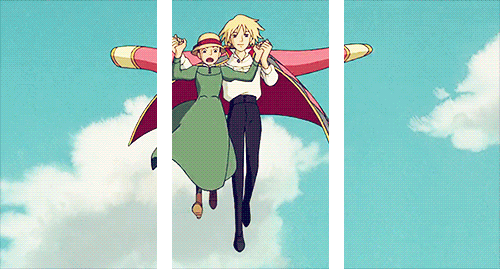 Baz as Howl was beautiful. Polished and elegant and sexy. But it wasn't quite right because of the sunglasses.
He was a broken, imperfect Howl.

He was Elijah's Howl.
I couldn't resist to use the reference of the movie
Howl's Moving Castle
. One of my favorite movies that Paul has introduced me to!!
So of course I loved every reference to this movie!!
Also I couldn't have loved Randy more!! He did such a great thing for Baz.
I'll end with one of the last words. This will be my comfort-read-series forever!!
Ethan had been right. It wasn't marriage that changed everything.

It was letting love in - the love that had been beside him all along.