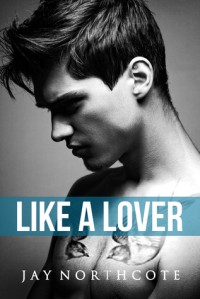 I loved Josh in
Helping Hand
. The openly gay guy who gets through University working as a rent boy. I was curious about his story.
This had
Pretty Woman
vibes all over it. Me love a good fairytale!!
Josh
Josh meets Rupert at a bar where he was supposed to meet a client. There is immediately attraction.
Rupert has never paid for sex but is now tempted. Soon he feels he needs to see Josh all the time.
"He's very affectionate. I don't know. Sometimes I have to remind myself he's only a client, not… more."Rupert
The more time they spend together, the more they want each other. Josh feels he needs to put distance between them cause he feels it's getting harder for him to see this between him and Rupert as
only sex.
"I choose what makes you feel good," Rupert said. "Just because I'm paying doesn't mean I don't want you to enjoy this too. I get off on you getting off. So I want you to tell me what you want… what feels good for you."
Rupert does not care, he'll have Josh any way he wants him. Even if he spends all of his inheritance!
Soon the lines begin to blur. Rupert asks Josh out for lunch and even invites him as his
plus one
to his mother's wedding.
Josh and Rupert were very sweet together and the HEA worked itself out quite good!!
Their lives were entwining, and it felt good.*Recommended*