*** A copy of Dream of a Waking Man was kindly provided by the Author in exchange for an honest review.
I dunno but after I finish one of John's books of the Tales from of Foster High, I just need a moment to gather my thoughts.

I agree with Sonia (See Sonia's review) that I think this particular series should be read at High Schools and not only the American ones. Mostly of course for all these LGBT kids. They need to know that they are not alone in this fight but also I'm a strong believer in educating everyone about anything outside of what we know. Stupidity / bigotry comes from this ignorance of not knowing.

I feel it our obligation to educate ALL people to know what it is to be gay in this world, to be marginalized to that extend that we can hide behind our beliefs and not think as them as humans.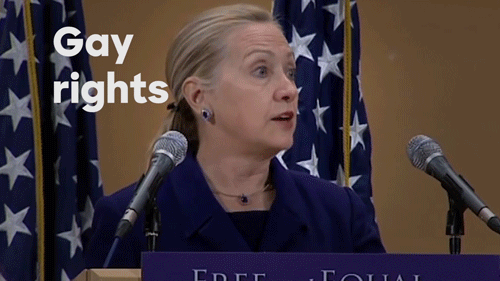 Look this boy, this fourteen-year-old boy, in the eyes and tell him why he isn't your equal. Just stare into the camera and tell this kid why he's a second class citizen."

"Not so easy, is it?"

"You can sit there looking smug and judgmental, but when you have to look the kid in the face it's another matter, right?
This is why there are butchers in the world; if people had to kill their own meat we'd all be vegetarians. This isn't an abstract, ma'am, and it isn't some political game with the winner getting the most points.
~~ Brad
So let's get on with Kyle & Brad;
I think we all agree we think of this series in the term of "What would Kyle do?"
And as much as I adore Kyle, I was very impressed with Brad in how he became this amazing grown up. Being this supportive partner to Kyle, understanding and dealing with his craziness , was a pleasure to watch.

John did an amazing good job with these men growing up into the fine men they are today. Their relationship is admirable.

I laughed my ass off seeing how they dealt with each other's knick-knacks.
See, he knows I'm mad and I'm about to go all Jessica Fletcher on him.
He knows I am about to go all postal on him and he's waiting. So in some weird Kyle logic that's what he wants. If I push it, that gives him permission to get all defensive and move further back away from the topic.

So the answer here is to ignore it.
After being together all of these years, Kyle thinks it's his turn to support Brad in fulfilling his dream. So he's taken a step back but Brad is not happy Kyle is not doing what he's supposed to. Not being the boy he fell in love with in high school.


"You're my superhero, you know that."

"I'm not that guy anymore."

"You're always that guy to me."

Then Kyle gets this e-mail and it scares him. But this might just be the thing he needs to get him back out there. Brad will push him cause he knows Kyle and Kyle will never be as happy as when he's out there making the world a better place. So finally Kyle accepts this cry for help from this kid Jackson and goes to Paddington, Texas.
Now I don't want to spoil much plot wise cause Ya'll really need to read this book yourself PRONTO. But Kyle and Brad kept me on my feet. What they were doing was great!
BOTH men are doing what they are supposed to. And again we already knew what Kyle was capable off but Brad.... Kyle was as enamoured with Brad as I was.

You're damn right I'm pissed; I'm pissed I wasted all that time talking, when you do it a lot better than I do." [Kyle]

~~

"Brad, listen to me. You're insanely good at this, I know you want to be a coach and everything, but this, this is your calling. You are making choices that guys with eight years of business school under them would pause at. I've always known you were this guy; I'm just glad other people can see it now."

"But this is your thing." I started to argue.

He looked at me like he was ready to slap me.

"My thing? What? Being smart? Being a professional? Being good at my job? If you've been doing this because you think I need to be the smart one or because I like making decisions, you're wrong. I love seeing you like this, love it. I don't want you to follow me, I want you to walk beside me and make these choices with me."
So yeah, Ya'll gonna swoon a lot in this book.

We get to be re-introduced with some old friends. Josh and Jennifer. And also my all time-favorite-kinda-guy Robbie with Sebastian.


"He's fine. Please go and soak yourself in turpentine until that smell goes away and scrape your face for Gaga's sake. You look like the world's youngest lumberjack."
~ Robbie to Brad

*don't you just love the guy? ♡♡♡

Rests me to mention the finale…. Cause it then comes full circle for me.
THIS is what Kyle and Brad's future will and must become. I'm so excited how this will work out.


"Do you want to move back to Foster and (show spoiler)

"I want to change things, Brad, really change them."

"Do YOU want to move back to Foster?"

"You know I do, but more importantly, I want you to find your dream and chase it."

He leaned in and hugged me. "This isn't a dream," he said, kissing me. "This is me wide awake."
P.S. Sorry Sonia, but I had to end the same way. Cause yeah it was perfect!!

Thanks John for giving us these boys which now have become fine men.

*HIGHLY RECOMMENDED